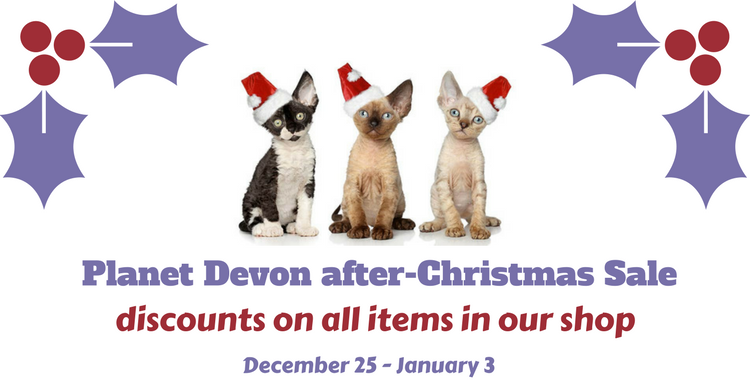 Twas the Day After Christmas
source url 'Twas the day after Christmas, and all through the house
The Devons were looking for a snack or a mouse.
The tree was still lit all shiny and bright,
With boxes and ribbons, oh my what a sight!
find a farmer dating site australia
go to site They pulled at the lights, the ornaments and tree
And having as much fun as Christmas should be!
The stockings were pulled from the chimney with glee,
The Devons would drag them to under the tree!
http://www.15m-acoruna.com/?privetys=mujeres-chilenas-solteras-santiago&8e1=2e The morning was merry, the kids were up quick
Santa had been here and up to his tricks.
A new toy for Chicken
A collar for Roo
For Devlin a snacks jar, and bed that is new
get link The Devons found boxes and wrapping galore.
Far better than any cat toy at the store!
But late in the day, the cats were out cold
The house was a mess, the truth to be told.
http://penandbell.com/?flmiset=ghana-sugar-hookup&68c=78 Then, all settled down for a post-Christmas snooze
Well fed, well played and with not much to do.
Merry Christmas to all, to those you keep near,
And from Planet Devon a Happy New Year!
http://heartpearls.com/?mistyu=citas-sura-medellin-internet&ca6=c2 As part of our wishes for a wonderful New Year, our http://www.cutebonsaitree.com/frnew1/3700 Planet Devon Shop has discounted all items through January 3rd.