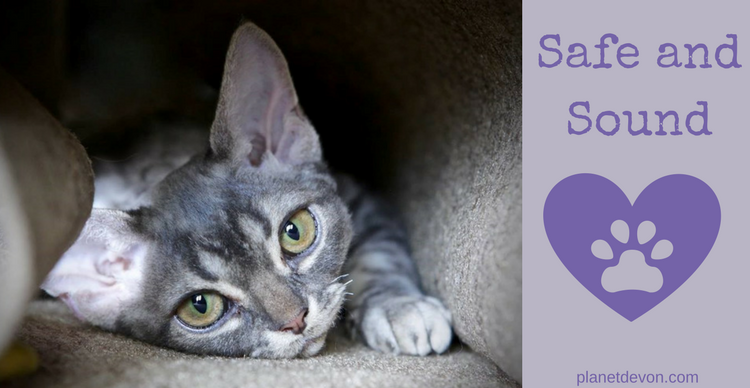 Safe and Sound
watch It's finally fall, and a chance to snuggle under sweaters and pajamas. We want to keep our cats safe and warm.
http://www.hedgeandstone.com.au/?miltos=site-de-rencontres-japonaises&ce3=10 What if your cat does get out? What is the best way to draw him back or help him find his home?
Tastylia Online Without Prescription���� Place his letterbox outside near the door you think he used. The smells of the box are powerful and will draw your cat home. Place a little food in his bowl on the porch – but watch it, as there may be other animals who smell it as well. Call his or her name out loudly in the tone you normally use. Place a dirty t-shirt or pillowcase in your yard, in the hope that our smells will get to your cat. Post signs, and check with all the local vets.
site de rencontre etranger On como conocer a chicos adolescentes Facebook recently we heard about Peepers, who slipped out behind her cat-mom last week. She was gone for nearly 5 days. The people who found her, scruffy and a bit beat up, scanned her for a chip. Peepers was chipped as a kitten, and sure enough, the scan found the chip. Reading from the chip information, the vet found the phone number and called Peepers mom and Peepers is back home safe.
speed dating buddha bar Please. Don't. Wait. Get your cat or kitten microchipped today. The cost is minimal, and the benefit profound.
http://ide-bisnis.com/?primertt=agence-de-rencontre-haut-de-gamme-bordeaux&cfc=3d The CFA is holding its site rencontre gratuit non payant rennes International Cat Show on November 18 and  19. Planet Devon will be there. Will you? Special Planet Devon art and gift pricing for the show!