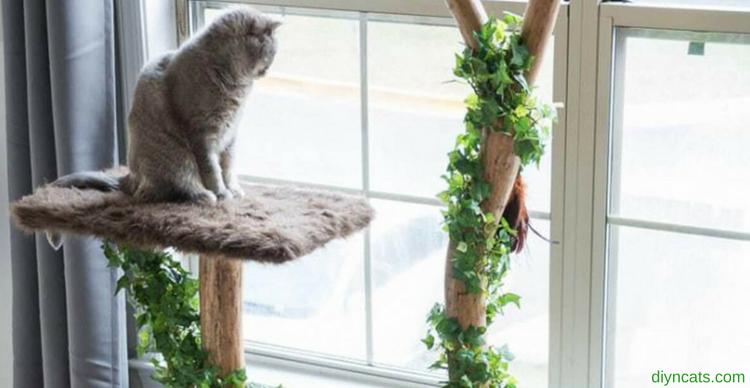 DIY for CATS!
Summer is a great time for crafting projects that are a little larger and require a bit more space. You can save a significant amount of money and invest your pride in a DIY project for your home… and for your cat!
Cats need real estate, especially if you have several cats in the home. They need spaces to climb, places to scratch and spaces to hide. There are many terrific projects out there for your home and your cat's home!
If you're a crafter or basic DIY-er, there are plans available to do your own thing – and they don't look terribly difficult.
DIYNCRAFTS has some great ideas for cat owners.
Here are a few from Family Handyman.
These articles can give you unique ideas for your own projects, or to repair cat furniture you may already own. Also, if you are on Pinterest, you can find other projects to inspire your crafting instincts!
Have you made any cat furniture or other projects for your cat? How did it go? Please share your ideas on our Facebook page!
FOURTH OF JULY SALE NOTICE: July 3rd through July 5th we are selling all products with the Americat Gothic design at 20% off. Shop our Planet Devon Exclusives.   Discount will be applied to all applicable products on July 3rd.