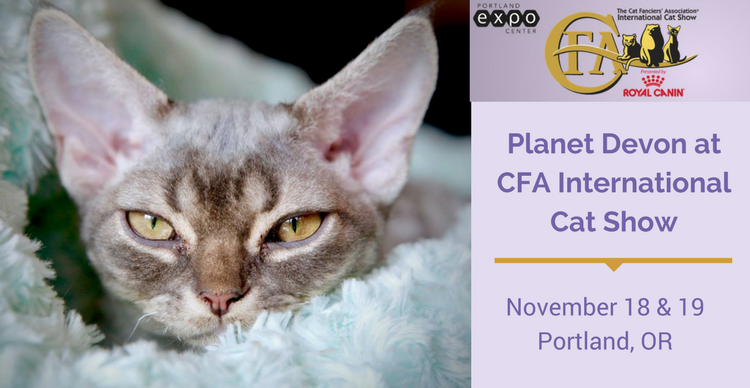 CFA International Cat Show
Planet Devon hopes you and your cats had a safe and Happy Halloween!
A cat show is a great way to see new and interesting cat breeds, meet breeders and find new cat-friends. There are local cat club shows across the nation nearly every weekend during the show season. But periodically you have a chance to attend something big! Portland? It's your turn!
Portland is preparing for The International Cat show!
On the weekend of November 18, the Cat Fanciers Association (CFA) will hold a show of more than 500 cats in 10 judging rings. This is your chance to see some of the most beautiful and unusual cats from around the world. There will be a cat agility competition, and did you know you can show your household cat? There will be many winners among the show and it will be a fun and interesting weekend.
Planet Devon will attend the show as a vendor. At the Cat show only we will offer special pricing on many of our Devon themed art prints and products. It is a good time to pick up that extra gift you need for the holidays! Please stop by and meet us! Get a chance to say hello to Baci as well.