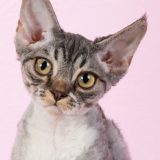 Steadham
Cynthia Steadham
About our cattery
Our cats and kittens run underfoot and receive lots of love and attention. We are a small cattery with limited kitten availability.
Health Screening
Yes, contract and health guarantee
Shipping Policy and Practice
Shipping must be in-cabin with a person.
Refund Policy
Will be discussed before deposit is accepted.
Assistance with return, rescue or re-homing of your own cats?
Yes
Written application for a potential buyer
yes