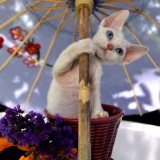 L.A. Devons
C. Orlinsky
About our cattery
Located in beautiful, sunny southern California. Our Devon Rex cats are first and foremost our pets. All our cats are spoiled, and that includes any kittens we have! The love and joy we have had as Devon Rex owners is what led us to breed these wonderful creatures.
Our kittens come to you pre-spoiled…having been hand-raised by our family and our miniature poodle who thinks he's a Devon Rex himself! Devons are known as "comical clowns" for their fun personalities; "pixie cats" for their adorable elfin-like apperance and "poodle cats" because of their curly, soft coat. We raise happy, healthy, well socialized kittens to breed standards. They are ready to be a part of your family including any dogs, cats or other pets you may already have. If you are looking for a wonderful new addition that will greet you at the door, follow you everywhere, give you endless love and a lifetime of fun, then a baby Devon is for you. They will quickly win over your heart and become a loving member of your family.
All our kittens are CFA registered and go to their forever homes current on all age appropriate vaccinations and spayed/neutered.
Please visit our website for more info and to view photographs of our precious Devons being super cute and partaking in their daily silly antics!
Kittens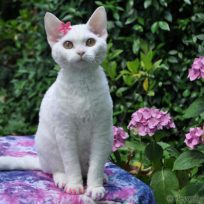 January, 01 2012
376 weeks/Female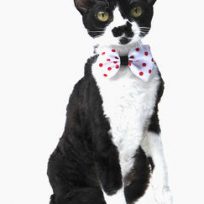 January, 01 2013
324 weeks/Female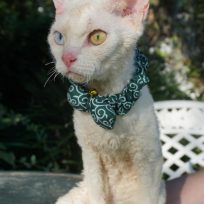 February, 01 2017
111 weeks/Male